Meet the talented individuals who make up our amazing team.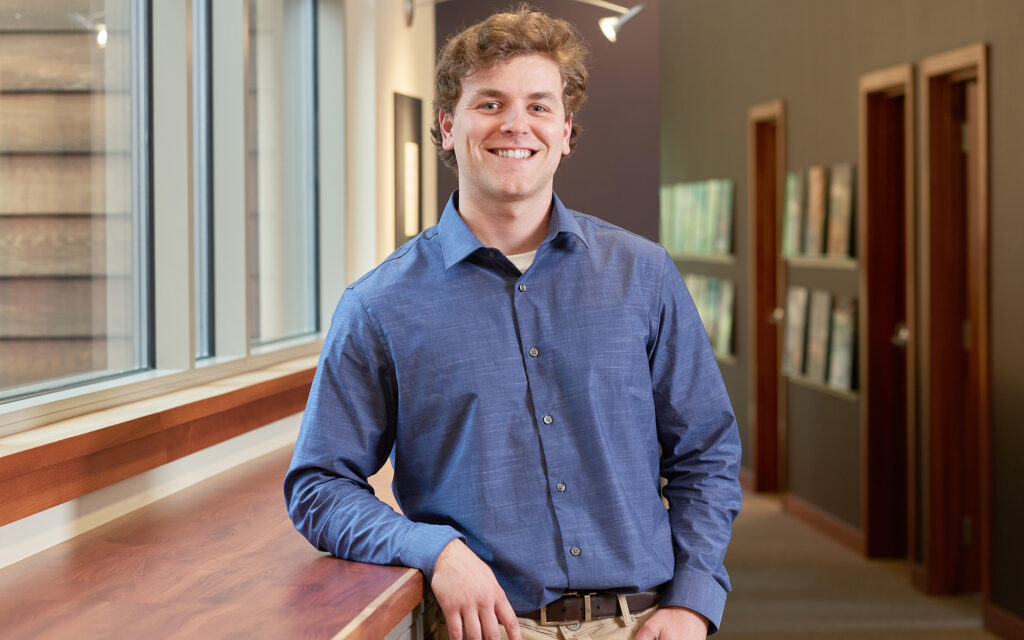 Electrical designer Jack Barnes, who joined Reese Hackman in 2021, designs power and lighting for senior living communities and other projects.
EDUCATION
Bachelor of Electrical Engineering, Penn State University, 2020
GET TO KNOW JACK
Favorite food:
Peanut butter. Any other food is just a vehicle for peanut butter.
If I'm not working, I'm:
Wrenching on cars, fishing, building fishing rods, looking for arrowheads, skate- or snowboarding. I have a lot of hobbies.
Proud owner of:
A big-turbo VW GTI daily driver, and a big-turbo 2009 BMW 335i, which I will show off at the office as soon as it's road ready.
Why I modify cars:
I enjoy the troubleshooting process, which takes a lot of methodical persistence. When you're done, the reward is an improved and awesome toy.
My pet:
A tuxedo cat I've had since I was 10, Jakerz.
Something my grandpa taught me:
The fun of arrowhead hunting. He has a collection, and I've just started my own.
What I love about my job:
The unique and collegial environment where the principals care about the employees.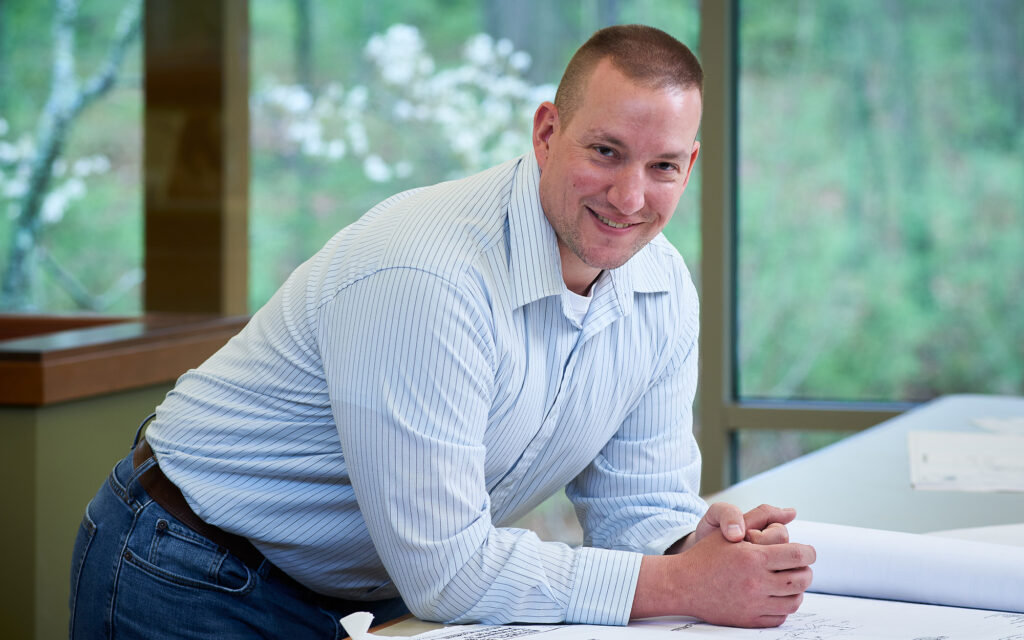 BIM Detailer Steve Campbell came to Reese Hackman in 2014. Working on a variety of projects with the engineering staff, he focuses on mechanical systems modeling with Revit MEP.
EDUCATION
Drafting, Penn College of Technology
GET TO KNOW STEVE
Where I grew up:
A dairy farm in Pennsylvania Furnace, Pennsylvania.
My dog:
A chocolate lab named Moose who snores while I'm working and loves duck hunting.
Recent household achievement:
With help from my wife and my dad, spent three months renovating the first-floor bathroom in the 1907 house we live in, five minutes away from my childhood home. This required every tool I own.
Something I like to do after work:
Shoot targets with my PSE-Embark compound bow.
Why I hunt with a bow, not a gun:
It's a lot harder!
Points of pride:
My responsible daughter, Avery, and my son, Hunter, who started his own landscaping business right after graduating from high school.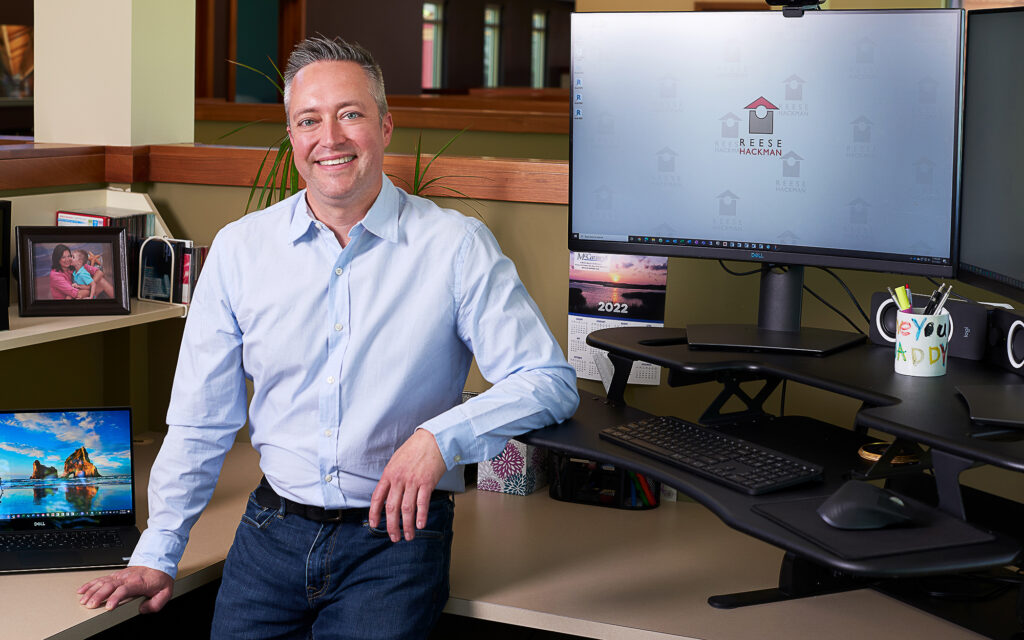 Dan Carlson, director of production and information technology, joined Reese Hackman in 2005. In addition to managing the BIM (Revit) production efforts for both our State College and Denver-area offices, Dan provides IT support to staff and assists in the design of power, lighting, and low voltage systems.
EDUCATION
Drafting & Design Technology, Clearfield County Vocational-Technical School, 1996
GET TO KNOW DAN
I'll never forget:
The eerie hiss that replaced the usual chatter on the air-traffic control radio when I was working for USAir at the State College airport on the night of September 11, 2001.
Stroke of luck 1:
Scoring sixth-row seats for Hamilton after only a 45-minute wait in the line for rush tickets.
Stroke of luck 2:
Discovering that the Airbnb where my family stayed for seven nights in Scotland had no internet access. It was awesome!
Point of pride:
My beautifully manicured yard, including the lawn, the flowers, and the vegetable garden. I do it all myself.
If I'm not working or mowing, I might be:
Biking with one of my sons, Finn and Bennet.
Work win:
Migrating Reese Hackman staff to remote work at the outset of the pandemic without missing a deadline.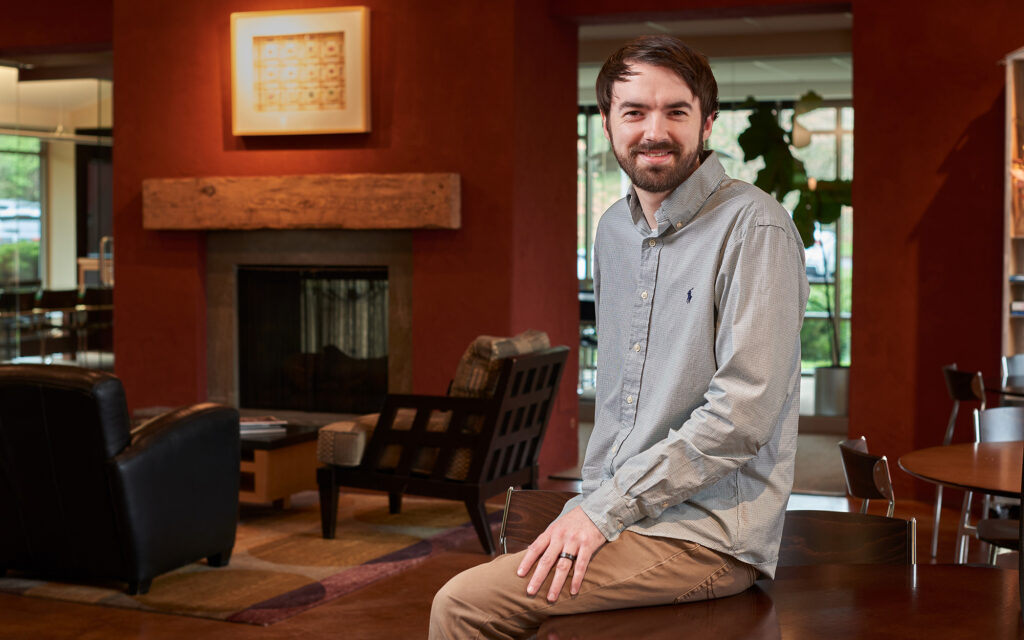 Brennan Connolly joined Reese Hackman in 2020 as an electrical designer. His responsibilities include the design of normal and emergency power systems, efficient and aesthetic lighting, and low-voltage systems for a wide variety of projects.
EDUCATION
Bachelor of Science, Architectural Engineering, Drexel University, 2017
GET TO KNOW BRENNAN
Aspiration 1:
Strip all the wallpaper in my mid-century fixer-upper, starting with the blue-lilac print in the master bedroom.
Aspiration 2:
Play the Old Course at St. Andrews Links, "the home of golf," in Scotland.
Aspiration 3:
Finish reading the Lord of the Rings trilogy because I've loved the movie versions since I was a child.
If I'm not stripping wallpaper, golfing, reading, or working, I'm:
Enjoying live music and a beer with my wife, Kate, at Shy Bear Brewing in Lewistown.
Childhood memory:
Playing Legend of Zelda with my mom. It taught me the value of problem-solving!
Someone I admire:
My father, who worked six days a week to provide for my family while still finding time to play catch with me or take me to the links.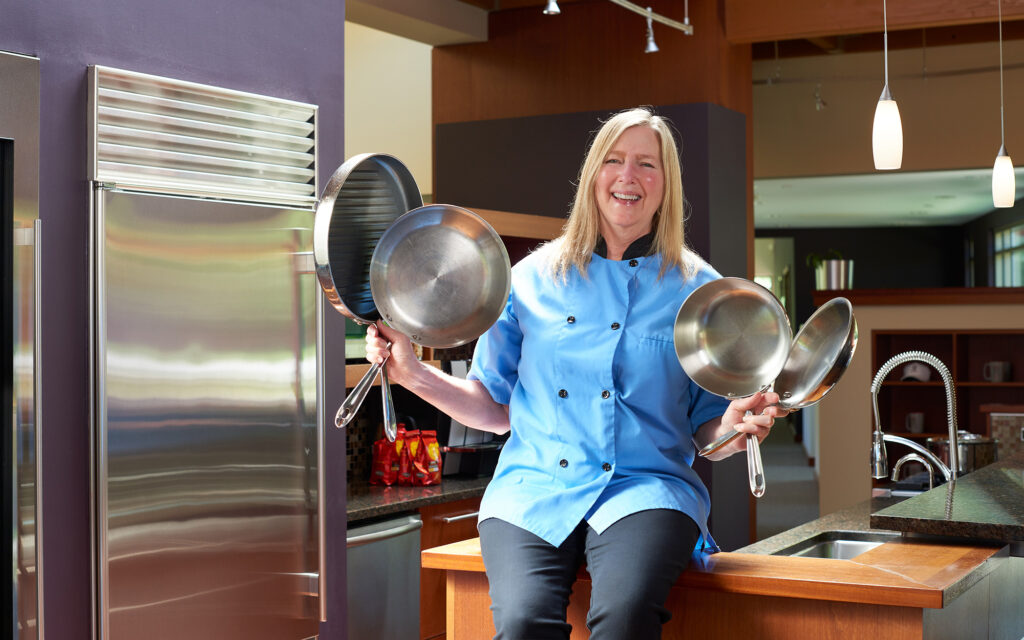 Local-food advocate and whole-food chef Bobbie Dash has overseen the Reese Hackman kitchen since 2008.
EDUCATION
Institute of Integrative Nutrition, 2007
Bachelor of Secondary Education/English, Lock Haven University, 1993
GET TO KNOW BOBBIE
Something I get excited about:
Seasonal fruits and vegetables, especially berries in the spring; tomatoes, peppers and corn in the summer; apples, pumpkins and maple syrup in the fall.
What Reese Hackman loves to eat:
Anything in a tortilla!
My obsession:
Gardens. I have a lot of them, including a new raised bed of dahlias that are beautiful in the summer.
If I'm not cooking, I might be:
Cycling with Penns Valley Pedals and Pints, the club started by my husband, Roy, that draws about 65 cyclists a week for 20-mile rides.
Bucket list destination:
The American Southwest – the Grand Canyon, Moab, the Arches, Zion, and the Georgia O'Keeffe Home and Studio.
Workplace win:
Introducing the staff to new ethnic foods like chicken shawarma, falafel with tzatziki in pita, and roasted Indian cauliflower.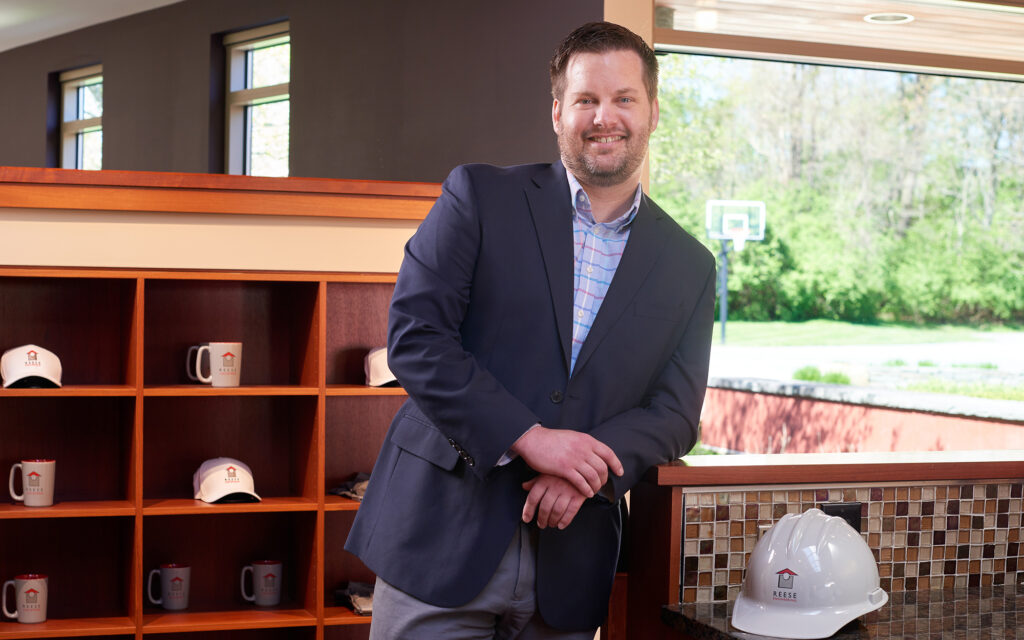 John Dixon joined the Reese Hackman team in 2014. As a construction administrator, he takes a finished design and works with the contractor to make sure the completed project is just what the owner wants.
EDUCATION
Bachelor and Master of Architectural Engineering, Penn State University, 2007
GET TO KNOW JOHN
When I visit Meadville, Pennsylvania, my hometown, I enjoy:
Seeing the cool-looking chimneys my dad, a brick mason, designed and built, sometimes with my help.
Best thing about our vegetable garden:
Planting and picking vegetables with my children, especially lettuce! It's a pleasure to pick all the varieties fresh. We eat salad every night.
Another fun food:
Homemade pizza prepared by the family. When we ask the kids what they want for dinner, they either say pizza or tacos.
In the planning stage:
Taking my kids, Lydia and Declan, golfing as soon as they're old enough.
At my house there are a lot of:
Toys! These include Little Tykes basketball hoops (three), and many building sets – Lego-style building blocks, Picasso Magnetic Tiles, wooden building blocks. My daughter keeps it all organized.
What I love about my job:
Seeing the work of many people come together into a finished project, and the collaboration required to make that happen.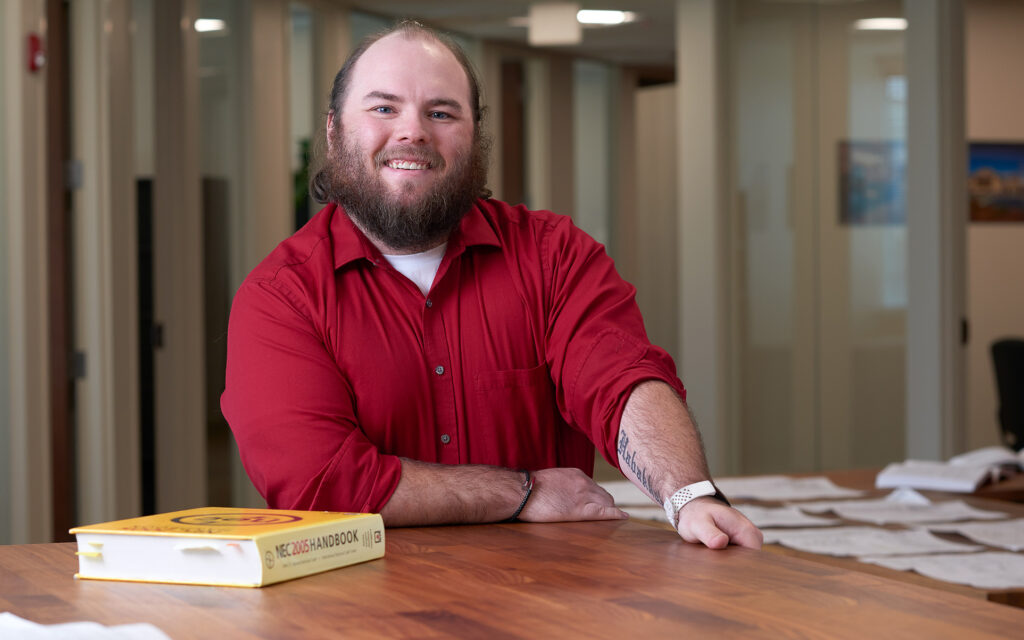 Designer Mark Ekberg works on electrical systems and lighting for a variety of projects, including senior living facilities. He joined Reese Hackman in 2021. In 2023, Mark became a Lighting Certified designer through the NCQLP (National Council on Qualifications for the Lighting Professions).
EDUCATION
Bachelor of Architectural Engineering, University of Colorado at Boulder, 2019
GET TO KNOW MARK
My dog:
A super-smart border collie-blue heeler cross, Mikko, who knows how to smile, sleeps at my feet while I work, and loves long hikes.
My superpower:
There's not a dog on the planet that doesn't like me.
If I'm not working or hiking, I might be:
Playing inline hockey with a semi-pro team, the Lakewood Fire, or cheering on the Colorado Avalanche at Ball Arena.
One reason I'm not a biomedical engineer:
I fainted during a movie about laser eye surgery during an intro to engineering survey class.
Why my job is like umping a baseball game:
If I do it right, no one has to ask questions or even know I was there.
Childhood aspiration:
From sixth grade, I knew I wanted to be an engineer. I've always loved fixing things. Engineering gives you cool tools for doing that.
Something good about Reese Hackman:
The wide variety of projects and clients. One week I'm designing a chapel and the next it's a rec center, but it's always about overcoming challenges to create the right environment for the client.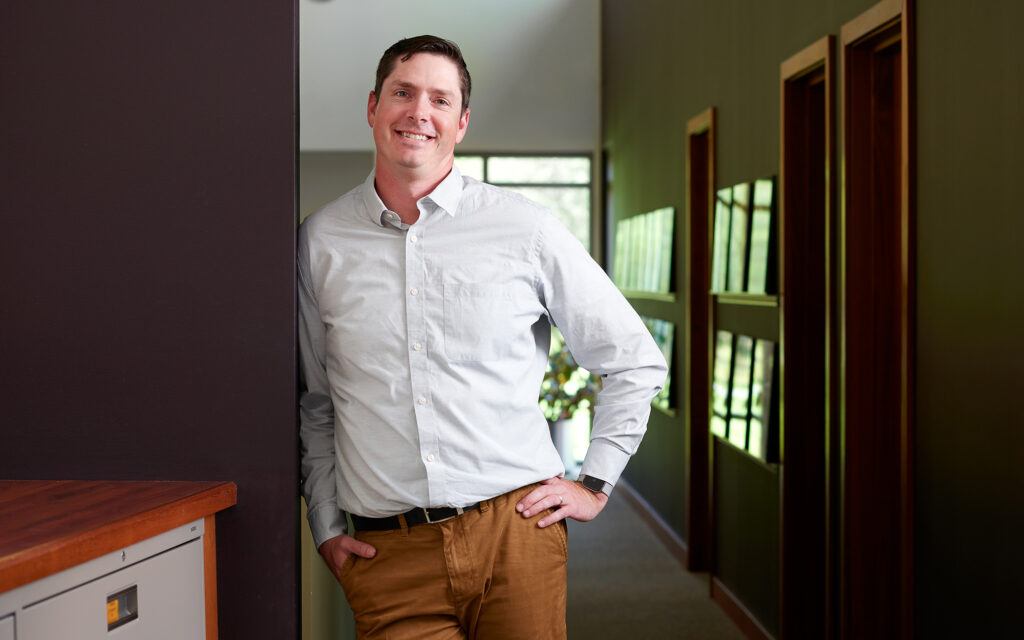 At Reese Hackman since 2012, Senior Designer Kyle Garner has designed plumbing, fire protection, and HVAC systems for clients including senior living communities, schools, and fire departments.
EDUCATION
Bachelor of Science, Physics, Salisbury University, 2008
GET TO KNOW KYLE
After work you'll find me:
Coaching youth baseball, basketball, or football.
Family tradition 1:
Athletics! I grew up playing sports. My boys play sports. My parents, who are in their 60s, still coach and compete.
Family tradition 2:
Boating, skiing, and wakeboarding on Raystown Lake. Our launch is a five-minute drive from my house.
My dog:
A husky mix, Charlie, who is a free spirit and enjoys escaping to visit the neighbors.
Early career win:
Redesigning the dorm I once lived in at Salisbury University.
Work-life achievement:
Used my engineering skills and experience to help redesign the cinderblock concession stand at the local baseball field and add air conditioning.
Something I like about my job:
Sitting down and working through the steps to solve unanticipated problems during construction.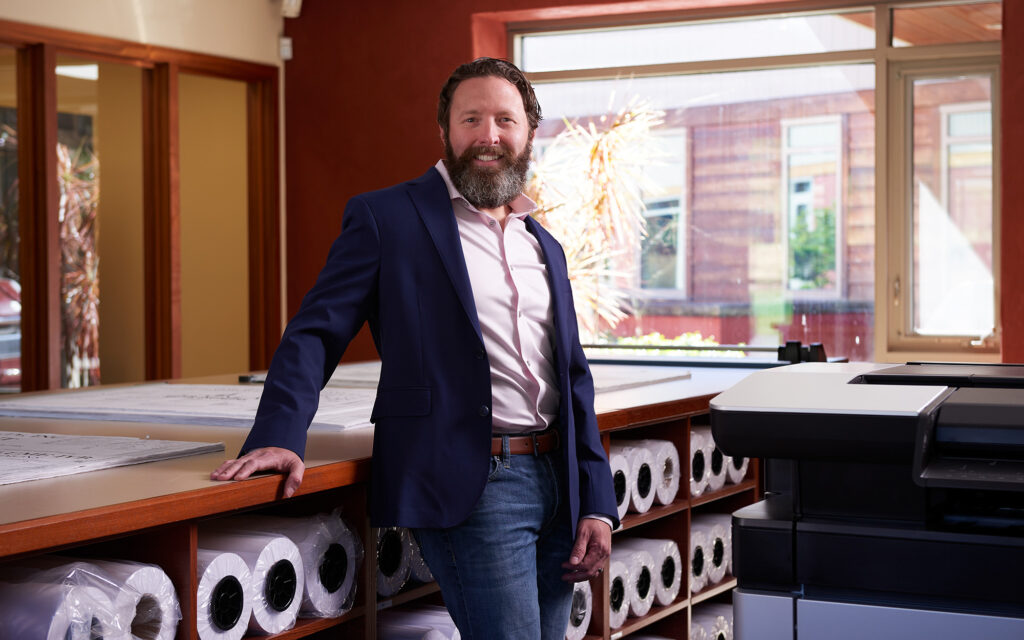 In his years at Reese Hackman, Brendan Goss has taken advantage of every opportunity and progressed from CAD draftsman to senior designer. His responsibilities now include design and layout of heating, ventilation, and air conditioning systems for a variety of commercial and senior-living projects.
EDUCATION
Associate Degree, Engineering Technology, Thompson Institute, 2001
GET TO KNOW BRENDAN
Life-changing adventure:
Leaving Central Pennsylvania, where I'd lived my whole life, to pursue my wife's and my dream of living on the Eastern Shore of Maryland.
Home improvement win:
Along with my wife and some friends, using an innovative diagonal bracing system to shore up our sagging, shimmying back deck.
My energetic pets:
Greta and Daisy, rescue German shorthaired pointers, whose idea of a good time is chasing seagulls at the beach on Assateague Island.
Latest thing:
Learning to play the guitar using an iPhone app.
Still in the planning stage:
A long-anticipated road trip to Key West.
Uh-oh moment:
That time the grill caught fire while I was perfecting my recipe for smashburgers.
What I love about my work:
It has two sides to it, one that is more artistic and another that requires precision.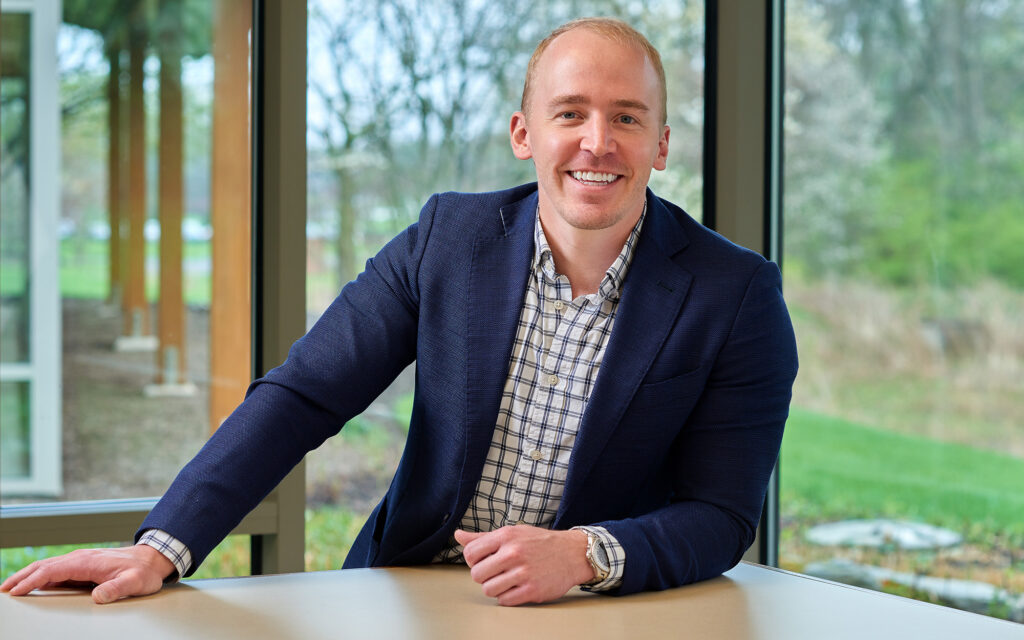 Since joining Reese Hackman in 2016 and earning his PE in 2022, Mitchell Greiner has assumed ever more responsibility for designing mechanical and plumbing systems for senior housing renovation and new construction.
EDUCATION
Bachelor of Architectural Engineering, Penn State University, 2016
GET TO KNOW MITCHELL
An adventure I love:
Hiking to a vantage point, sitting with my feet dangling over a cliff and eating my lunch.
Rookie mistake:
Allowing my cell phone to slide off my lap and over a cliff while I was preparing lunch near Jackson, Wyoming.
When I'm not working, I'm:
Practicing one of Chopin's ballades on piano.
Where I keep my golf clubs:
In the trunk of my car, always at the ready.
Favorite food:
My great grandfather's chocolate peanut butter eggs, which my mom makes every year around Easter.
I'll never forget:
Playing trombone with the West Shore High Schools Marching Band on the Great Wall of China.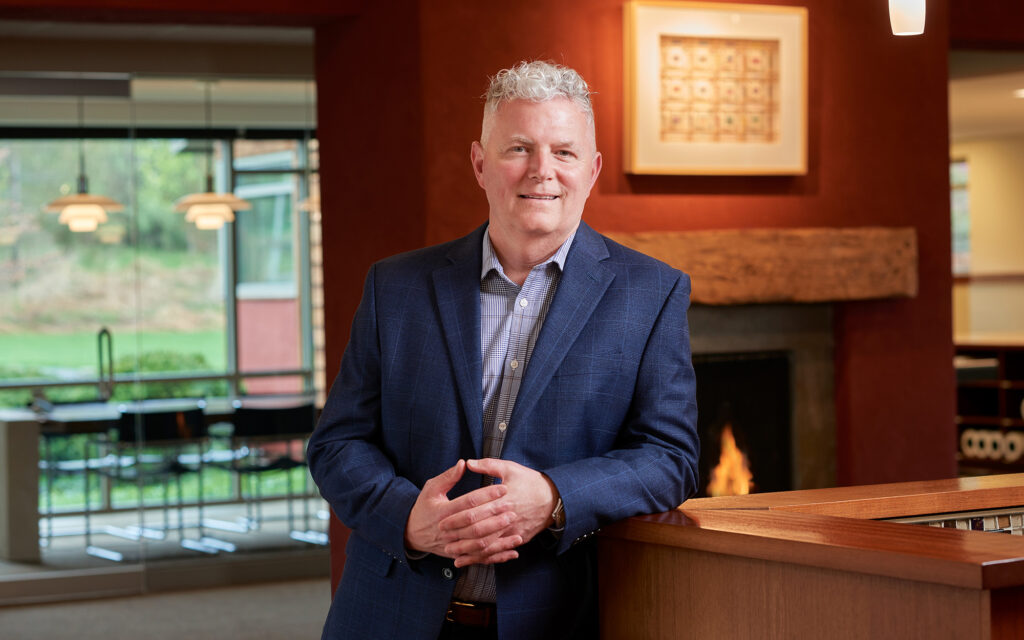 Jim Hackman came to what was then Reese Engineering in 1997, shortly after its founding, and became a named partner in 2019. Today he helps direct overall management, in particular facilities and human resources. On the job, he has overseen a wide variety of education, senior living, recreation, government, and healthcare projects.
EDUCATION
Bachelor of Architectural Engineering, Penn State University, 1984
GET TO KNOW JIM
My dog:
Charlie, a sweet purebred Dalmatian, who loves to graze in the blueberry patch.
If I'm not working, I'm probably:
Trying to decide what's a weed and what's not in the garden.
Last great book I read:
A 1965 biography of Frank Lloyd Wright that I found at a wonderful, jam-packed used bookstore in the Milwaukee airport.
Recent discovery:
The joy of watching the summer sunset from a kayak on Blue Hill Bay in Maine.
Travel aspiration:
Tour the U.K. with my husband, Alan, and children, Anne and Brian.
Work win:
After working on the project from design through construction, seeing residents move into a skilled-nursing facility that is more like a five-star hotel than a hospital.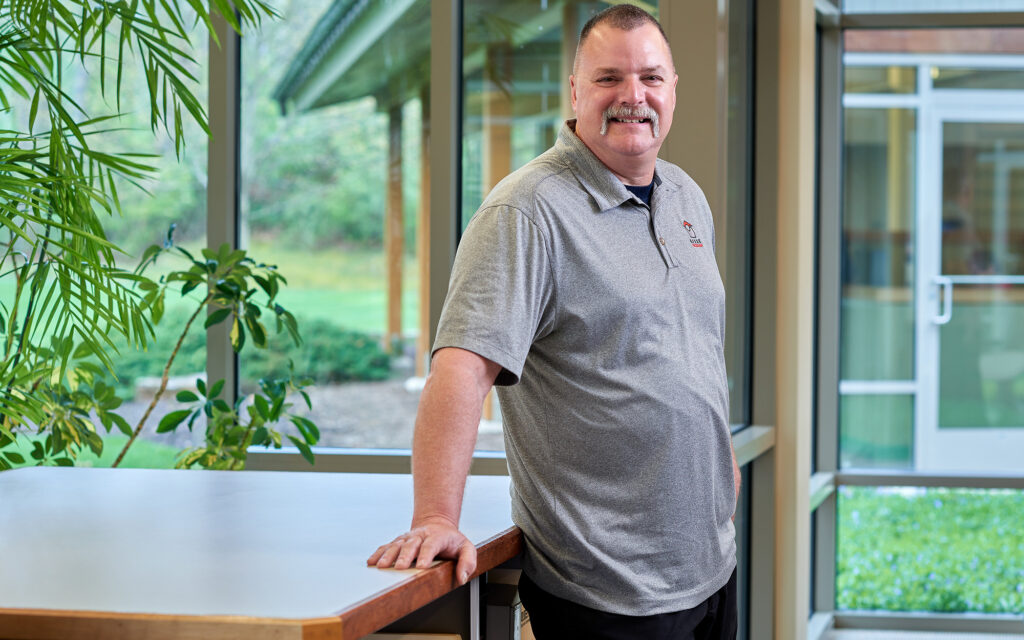 Construction Specialist Bill Hoover, who joined Reese Hackman in 2008, ensures systems are installed so that they work the way they should and satisfy clients. His projects have included schools, senior living communities, medical facilities, prisons, and office complexes.
EDUCATION
Associate Degree in Fire Science Technology, Harrisburg Area Community College, 2015
ICC Certified Inspector – Residential Building, Residential Mechanical, Commercial Mechanical, Commercial Plumbing
Sheet Metal Journeyman
GET TO KNOW BILL
Why I like renovations better than new construction:
Making our design work in conjunction with what's there already offers more opportunities for problem-solving, which is the fun part.
My idea of the perfect vacation:
Camping out at a Dirt Track or a NASCAR track, watching the races, and visiting nearby communities to see what it would be like to live there.
I have always:
Liked to work! As a kid, I had all kinds of jobs, and they were all good because they got me out of the house and paid me.
My dog:
A well-behaved black lab, Thunder. He's the fourth dog I've owned over the course of my adult life, so I made sure to train him well.
Aspiration:
Upgrade my 30-foot camper to a motorhome.
My own personal billboard would say:
Life is short. Put in a full day every day.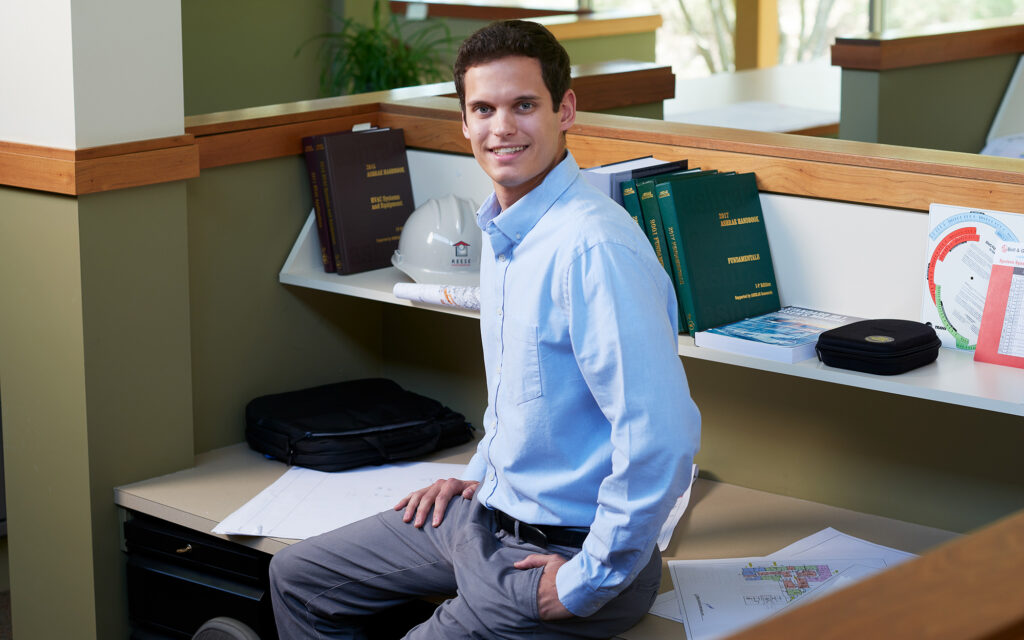 Mechanical designer and State College native Brandon Kuruzovich focuses on senior living and school facilities. He joined Reese Hackman in 2021.
EDUCATION
Bachelor of Science, Architectural Engineering, Penn State University, 2021
GET TO KNOW BRANDON
Life change:
Bought my first house, which I'm renovating, including laying floors and painting.
Outdoors, I like to:
Jet ski, swim and wakeboard at Indian Lake near Shanksville, Pennsylvania, where my family spends most weekends in the summer.
I'm grateful that my older sister:
Played volleyball growing up. My two brothers and I followed her into it; now it's the family sport.
One of my favorite foods:
My mom's mac'n'cheese, made from a very time-consuming recipe.
Travel aspiration:
Leave the country. I'm not sure where I want to go, but I want to see what other places are like.
Work win:
Anytime I broaden my knowledge so that I can both understand and describe multiple mechanical systems.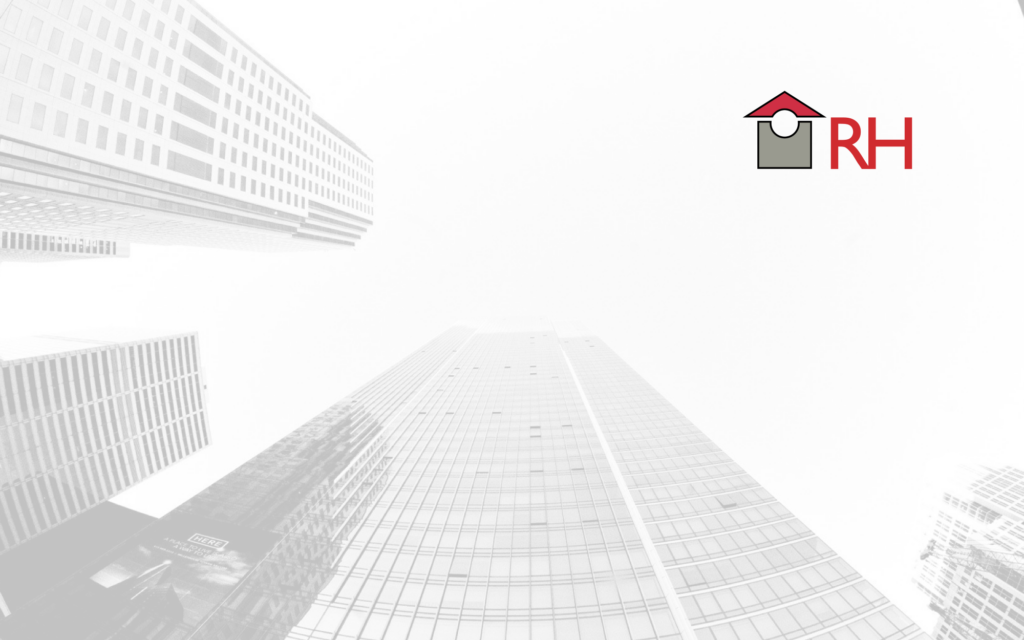 Stefanie Kyle brings experience at engineering and commercial construction firms as well as a background in software engineering and web design to her job as director of marketing, business development and recruiting at Reese Hackman.
EDUCATION
Electrical Engineering, Penn State University, 1995
GET TO KNOW STEFANIE
Hometown:
Erie, Pennsylvania, where my four siblings and I spent long winters playing in deep snow.
New 4-Legged Family Members:
Two rescue pups – sisters adopted at 10 weeks old. We went to get one and came home with two. So glad we did!
Favorite vacation destination:
Wrightsville Beach in North Carolina, where we paddleboard, kayak, jet ski, and eat great food!
If I'm not working, I'm:
Traveling with my husband, Keith, and daughter, Emily, enjoying potlucks with a tightknit group of neighbors, or reading a mystery thriller.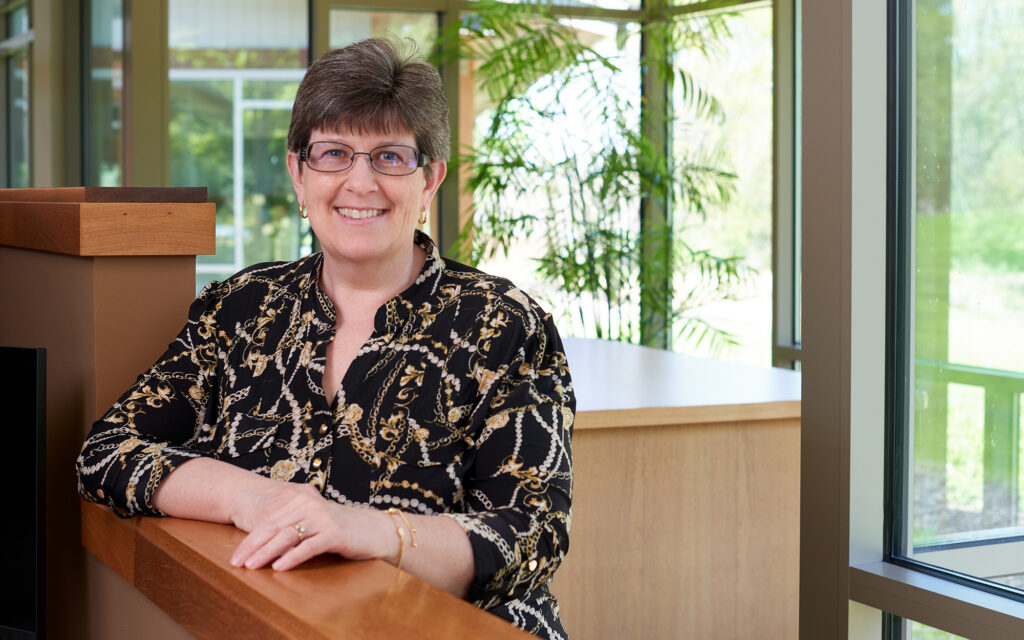 Sharon Landon, Reese Hackman's righthand woman, joined the team in 2008 and today performs administrative functions too numerous to mention.
GET TO KNOW SHARON
Lives in:
Bellefonte, Pennsylvania
My childhood:
Attended 27 schools between kindergarten and 12th-grade graduation, several in Germany and England.
Bucket list:
Visit Hawaii, Switzerland, the east coast of the United States, and Hoover Dam, see fields of tulips and a shooting star.
Proud achievement:
Raising my boys, who are now amazing young men.
In my spare time:
I enjoy reading and painting landscapes.
What I love about my job:
I never sit still. I'm always doing something different.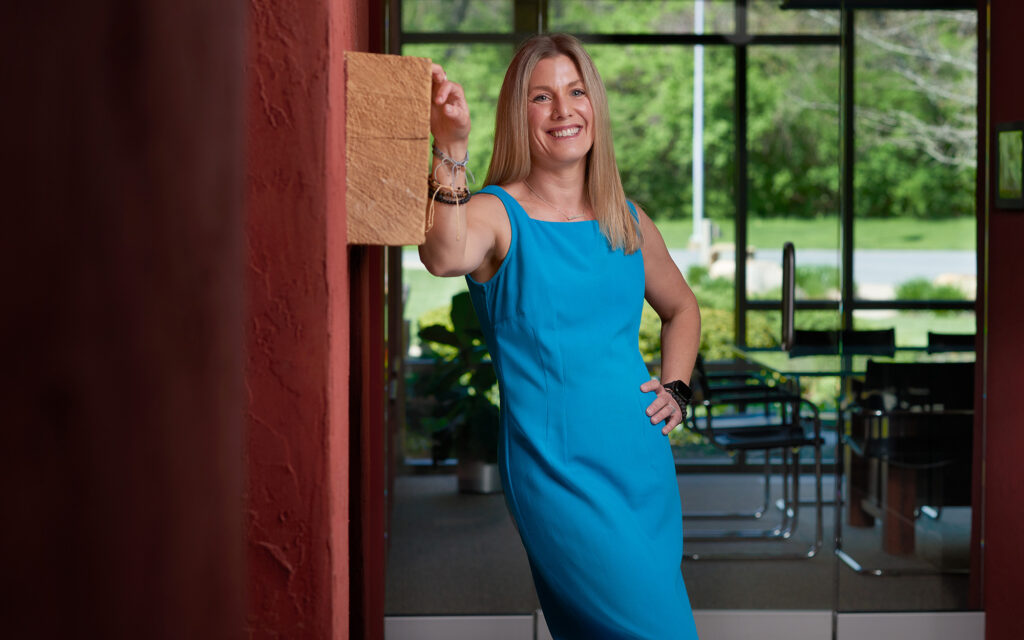 Rosalind Laudenslager's various administrative duties include event planning as well as ensuring Reese Hackman and its staff members comply with multiple government licensing requirements. She joined Reese Hackman in 2019.
GET TO KNOW ROSALIND
When I cook, I always:
Make too much food!
My dog:
Regina George, named after the Mean Girls character, a boxer who is more active than cuddly.
My ride:
An army-green Jeep Wrangler. There's nothing better than having the wind in your hair when you hit the road.
Gadget I couldn't live without:
My Kindle. I love to read, preferably thrillers with a murder on the first page.
Activity I couldn't live without:
Working out – 45 minutes to an hour every day – lifting, yoga and Pilates.
My happy place:
The outdoors, especially the beach. My family vacations at the Jersey Shore every summer.
Something good about my job:
There's lots of variety. I learn something new every day.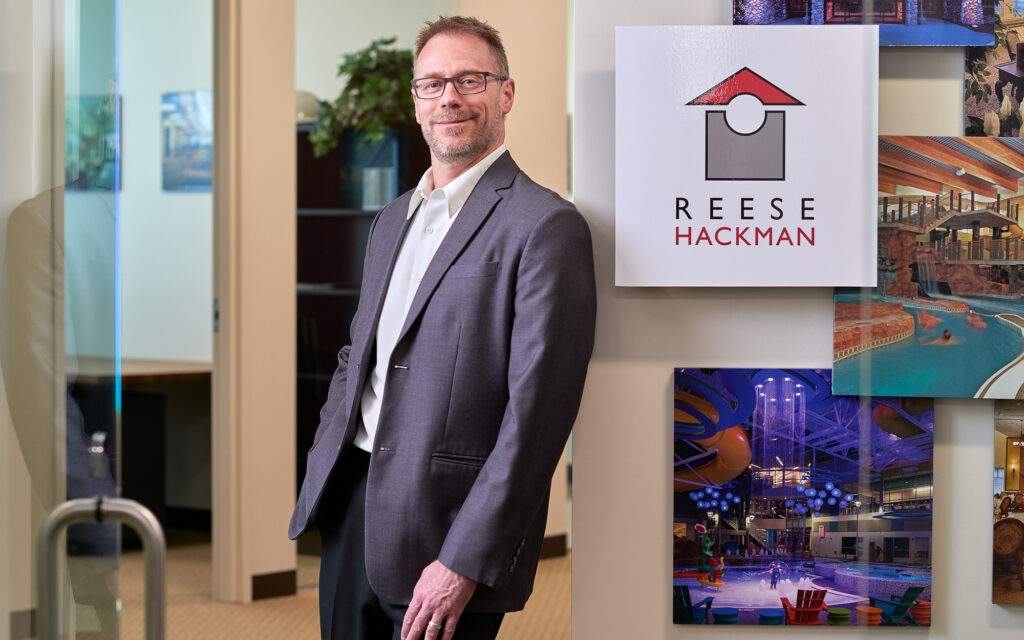 Partner Mark Layfield, who is in charge of Reese Hackman's Denver-area office, has been at the company since 1997. Today his responsibilities include managing projects as well as designing electrical, lighting, and low-voltage systems for a variety of clients.
EDUCATION
Bachelor of Science, Architectural Engineering (Illumination & Lighting Design Emphasis), University of Colorado at Boulder, 1993
GET TO KNOW MARK
A good thing about where I live in Colorado:
We have four seasons, and in any one you are likely to experience a day of weather from one of the others.
Another good thing:
Roasted green chilis imported by the truckload from Hatch, New Mexico, then roasted and sold locally.
Something I know about besides engineering:
Rock music, from the classics of the 70's, to hair bands, New Wave, grunge, and today's alternative. I used to come home from school every day and listen to the radio.
Still my favorite band:
Pink Floyd.
My idea of a second honeymoon:
Re-creating a vacation from our first year of marriage 25 years later with a kid-free Disneyland trip.
My dogs:
Three rescues – Ollie, Mila and Louie – all of them sweet-natured with distinctive personalities.
Work achievement:
Becoming an equity owner at a company that values honesty, integrity, responsibility and listening.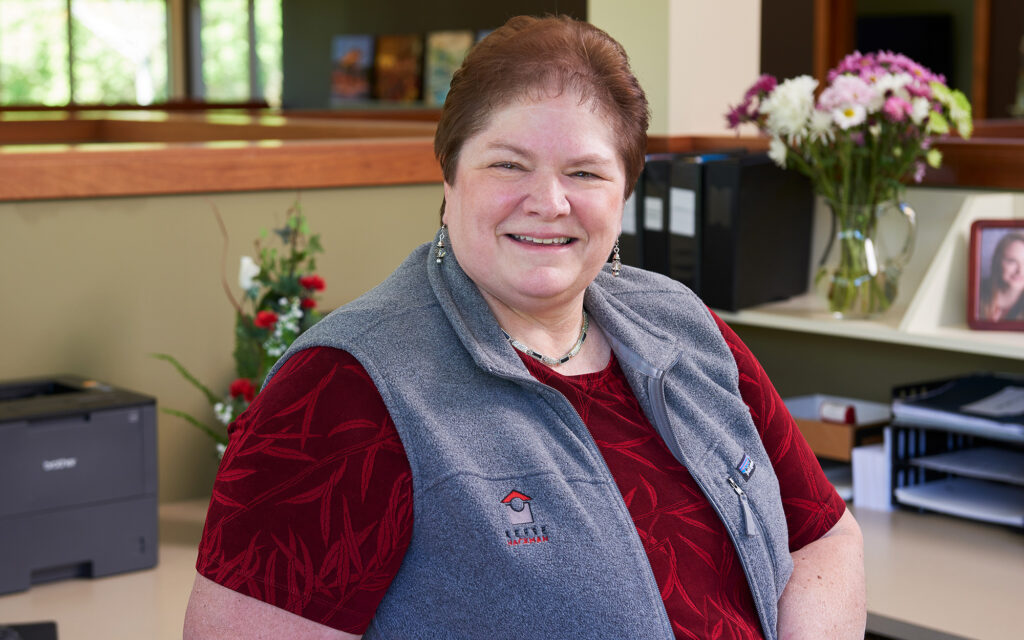 Bookkeeper Kendra Long puts together the pieces of Reese Hackman's financial puzzle, ensuring clients are invoiced, vendors are paid, and deposits are made.
EDUCATION
Associate Degree in Computer Programming and Accounting, Summerdale School of Business, 1983
GET TO KNOW KENDRA
Something my friends can count on:
My handcrafted birthday and get-well cards.
Not everybody knows:
I enjoy music, having played piano since age 7 and flute since elementary school. I also enjoy singing with my church choir.
Personal style:
I like to coordinate my wardrobe with handcrafted necklaces, earrings, and bracelets.
Fun family adventure:
A helicopter tour with my two siblings and nephews over the Great Smoky Mountains in Tennessee.
My whole family loves:
Homemade pie! My grandmother always made a large variety of pies to enjoy. Pie is my favorite dessert.
Work win:
Every month when the numbers work, it's awesome. Numbers don't lie.
Blair Malcom has more than 30 years of experience in the lighting industry. His responsibilities include interior and exterior lighting design, luminaire selection, circuiting and illuminance calculations, as well as lighting controls selection, layout, and sequence of operation.
EDUCATION
Bachelor of Architectural Engineering, Penn State University, 1990
GET TO KNOW BLAIR
Hometown:
State College, Pennsylvania
After work, I:
Walk around downtown State College and the Penn State campus with my wife, Diana, enjoying the bucolic campus setting when the students are away, and the youthful energy when they're in town.
A favorite adventure:
The Precipice Hike on Mt. Desert Island in Maine, both for its thrills and for the physical challenge.
I wish:
The Penn State creamery would add a fudge swirl to their peanut butter ripple ice cream.
Favorite gadget:
My Tesla, the only car I've ever owned that improves with new features the longer I own it.
Work win:
Using LEDs to improve people's health and well-being by aligning lighting with circadian rhythms.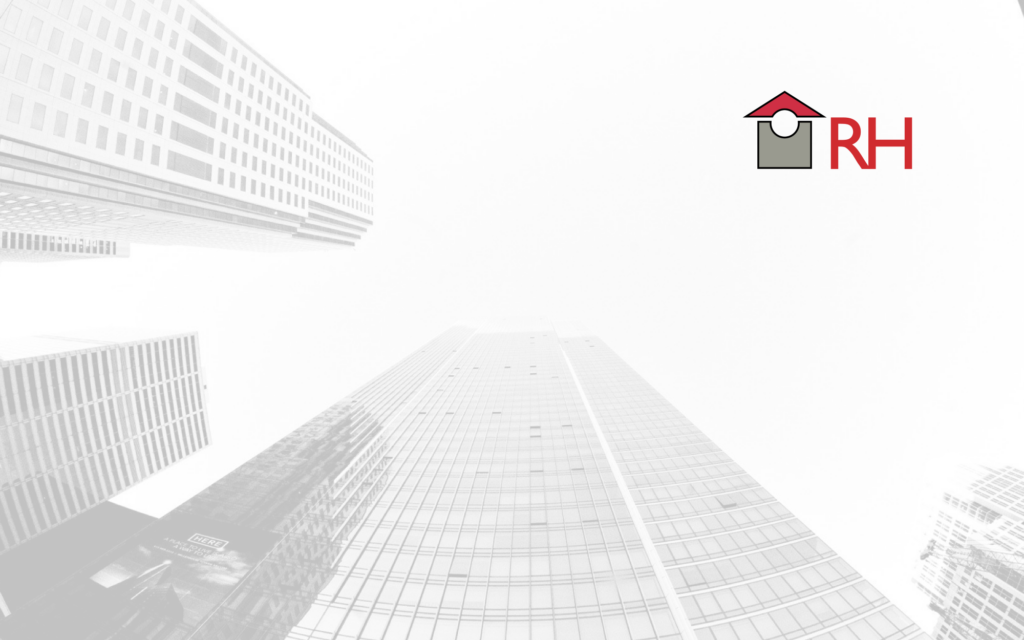 Senior project manager and mechanical engineer Joseph Manda works on mechanical systems for senior living and education projects. He joined Reese Hackman in 2017.
EDUCATION
Bachelor of Science, Architectural Engineering, Pennsylvania State University
GET TO KNOW JOSEPH
My kind of outdoor adventure:
Off-roading at a local park, often with my son, Joe.
My kind of pizza:
Margherita, the most basic, from my wife's family's pizzeria in Stroudsburg, Pennsylvania.
If I'm not working or off-roading, I'm probably:
Upgrading the latest in my rotating collection of four-wheelers. My wife calls it "accessorizing."
Latest home improvement win:
Built a back deck and patio for family barbecues and entertaining.
The view from my workspace:
Trees and mountains, not a house in sight.
Good thing about my job:
Moving the project from Point A to completion, then going to the site to see how it turned out – either the kids in the school, or the residents in a senior community.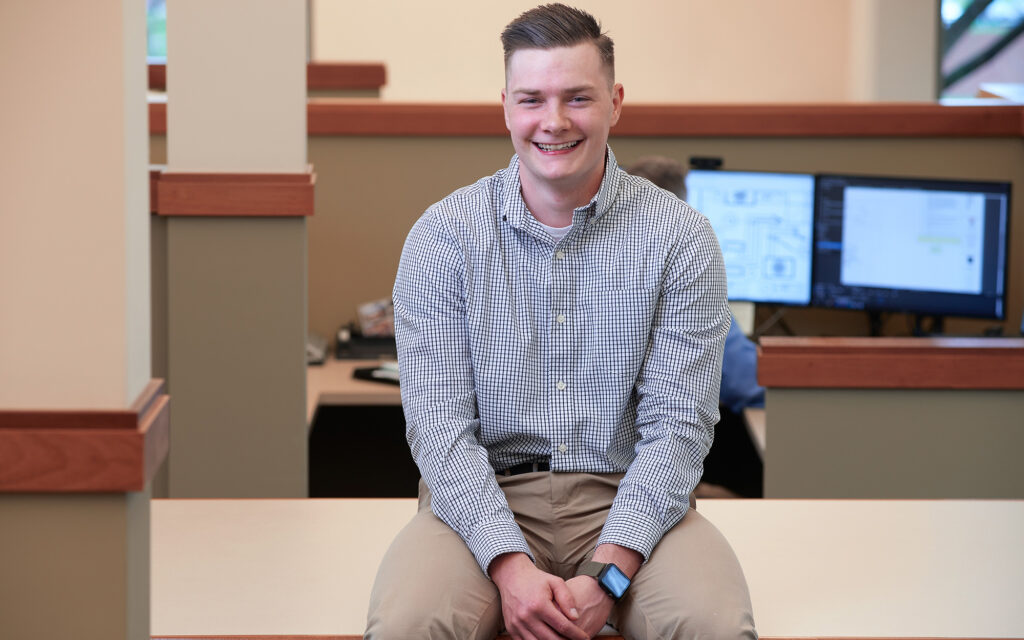 Mechanical engineer Tanner McCall does HVAC design and calculations for senior living and other Reese Hackman projects.
EDUCATION
Bachelor of Science, Mechanical Engineering, Penn State University, 2018
GET TO KNOW TANNER
Good times with my family:
Fishing in the pond and enjoying a big Sunday meal with 30-some family members at a log cottage built by my great grandfather near my hometown of New Germany, Pennsylvania.
What we eat:
Not fish, we throw those back. In summer there's corn on the cob packed in a pillowcase then boiled in a huge pot over an open fire.
My pets:
Seven hens whose eggs we either eat or give away to lucky friends.
Let me tell you about my basement:
My wife, Kara, and I are transforming what was a dusty cellar into a playroom for our three kids, Jaxon, Palmer and Hank.
Vacation destinations:
North Carolina's Outer Banks for the beach and Gatlinburg, Tennessee, for the mountains.
Something I like about my job:
Seeing final photos for a project like Aldersgate in Charlotte, North Carolina, that I've been working on since it was only a concept.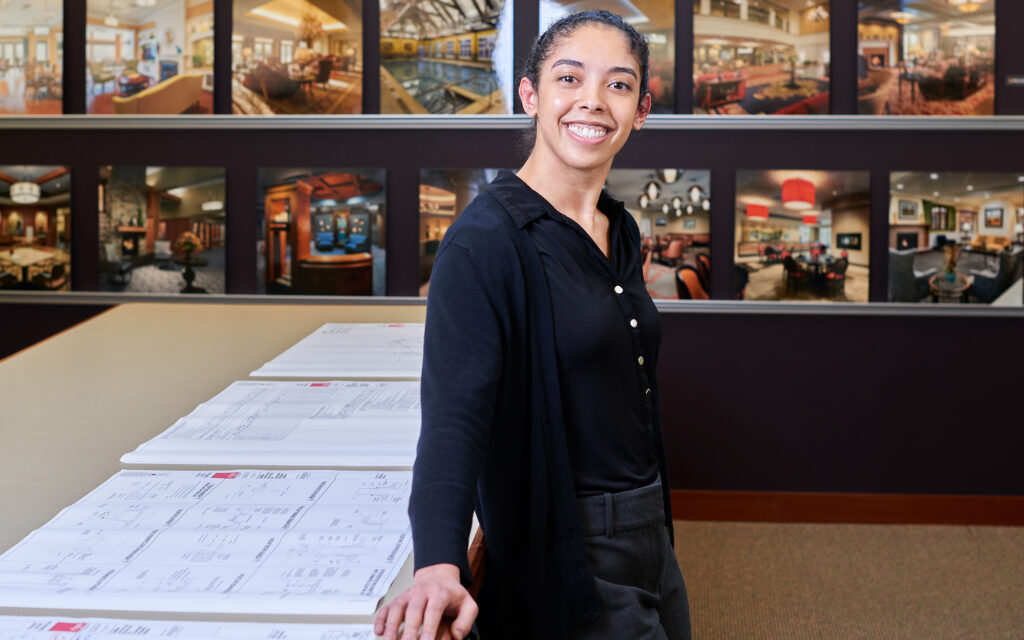 MEP Designer Natasha McClurg, who joined the team in 2021, lends her expertise and growing experience to the full gamut of Reese Hackman projects.
EDUCATION
Bachelor of Science, Mechanical Engineering, The Ohio State University, 2017
GET TO KNOW NATASHA
Something my husband and I talk about after work:
Work! We met as engineering undergrads, then pursued separate fields within engineering, so sometimes our chats serve as refreshers.
After work, you might find me:
Making my own clothes, most recently a navy shirt dress. At any given time, I have a couple of projects in progress.
Aspiration 1:
Collaborate with my mother and mother-in-law to design and sew quilts.
Aspiration 2:
Teach Sunday School in State College, as I used to do in my native Ohio.
On Friday nights:
My husband and I walk downtown and get bubble tea at Momotaro.
A cool thing about my job:
How local projects – like one for the State Theatre and another for State College schools – help me learn about the community and its culture.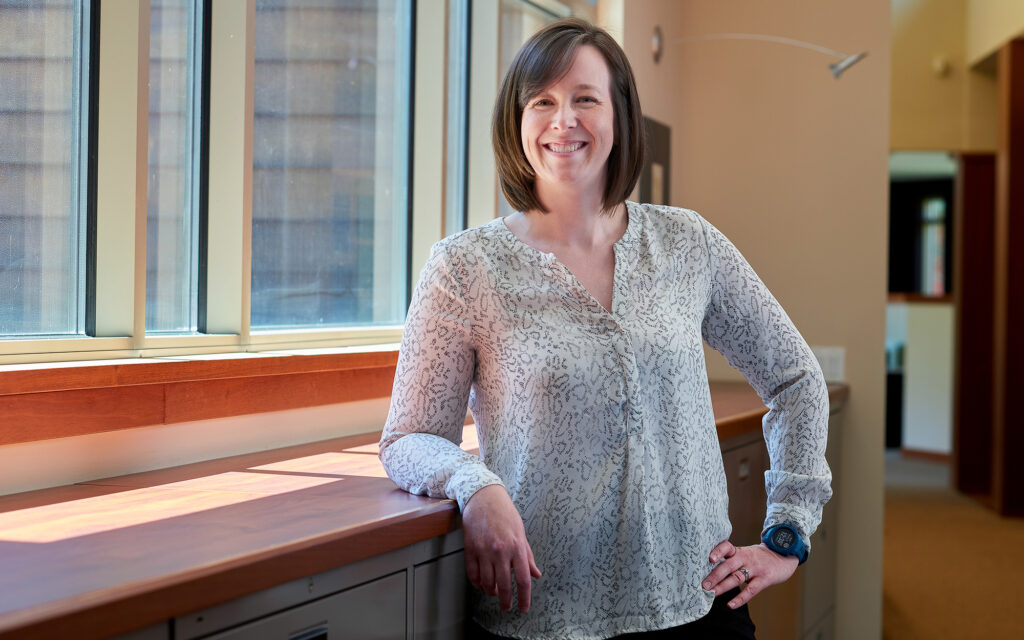 Krysta Munden specializes in HVAC systems design for senior living, municipal, and university facilities. In addition to her work as a mechanical engineer and project manager, Krysta is well-versed in Building Information Modeling (Revit MEP) and assists the team by providing solutions to everyday design challenges.
EDUCATION
Bachelor of Architectural Engineering, Penn State University, 2012
GET TO KNOW KRYSTA
My overabundance of hobbies:
Painting, drawing, knitting, crocheting, tying flies, fishing, training and running English pointers, kayaking, and camping.
Latest challenge:
Wyoming's Cutt-Slam, catching (and releasing) all four subspecies of cutthroat trout.
A fun achievement:
Running my pointer, Wayne, in field trials and having him win one of his first competitions as a puppy.
Childhood expectation:
Grow up, move to Florida, never marry, and have cats.
My pets:
Nine dogs – a boxer-lab mix (Angie), and eight English pointers (Lola, Carol, Wayne, Chuck, Cece, Georgia, Winston, and Nick) – and zero cats.
Recent adventure:
Fly fishing, hiking, and camping throughout the state of Wyoming.
What I love about my job:
Working in a collaborative environment with a great team.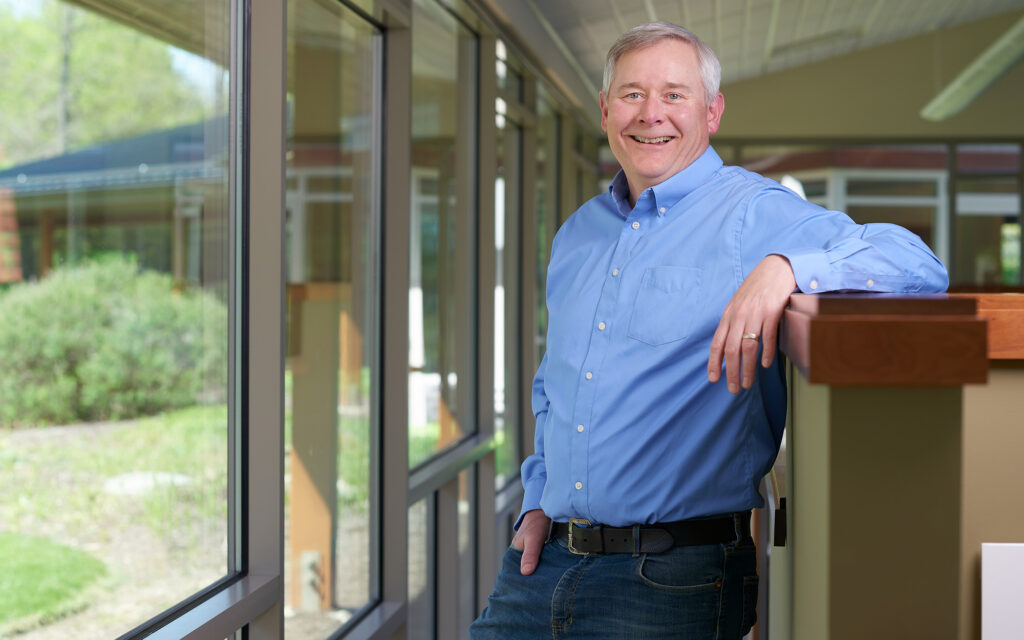 Senior designer John Reed joined Reese Hackman in 2005. The son of a steamfitter, he grew up in Shippensburg, Pennsylvania, and now designs both plumbing and fire protection systems.
EDUCATION
Architectural Technology, Northampton Area Community College, 1999
GET TO KNOW JOHN
Accomplishment:
In a white Jeep Compass on the streets of Bellefonte, taught my daughter, Catherine, to drive. She passed her test on the first try.
In baseball:
I bat right, throw right, usually play third base.
My dog:
An escape-artist Siberian husky named Koda who sheds all year long.
Fun family pastime:
Weekly wing and movie nights with my son, Aiden. We're partial to goofy comedies like Spaceballs and Airplane.
Getting outdoors:
My wife, Shari, and I enjoy fishing from our kayak but rarely catch anything.
More than a job, it's personal:
In her final years, my mom lived in a senior community, so I've seen firsthand how good design benefits residents and staff.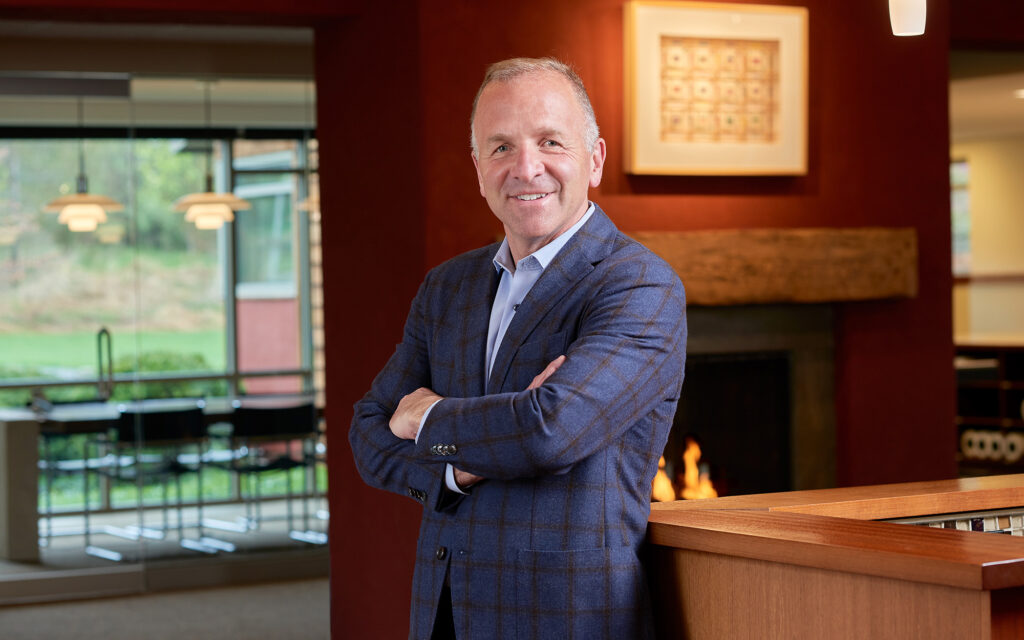 John Reese founded Reese Hackman in 1995 and continues to oversee operations, including design, project management, and finance.
EDUCATION
Bachelor of Architectural Engineering with Honors, Penn State University, 1990
GET TO KNOW JOHN
Favorite place to work:
My deck, where the view often includes deer eating the apples from my tree.
Favorite hangout:
A great independent bookstore, preferably one with a café. The best towns all have independent bookstores.
Weekend destination:
Any town with a park along a river, restaurants and cafes spilling onto the streets, and the doors of the shops wide open.
I like to read:
Historical fiction like The Personal Librarian, which is about the curator of J.P. Morgan's collection of books and manuscripts.
If I'm not working or traveling, I might be:
Mountain biking in Rothrock State Forest. I don't even have to get in the car, I just pull out of my driveway and go.
My signature dish:
Coq au vin, Melissa Clark's recipe from the New York Times. Preparation starts the day before, and it's worth it.
Workplace win:
Whether it's luck or our wonderful clients or a company mindset that values mentorship, Reese Hackman has recruited and retained cool people who all do their part to bring about a shared vision.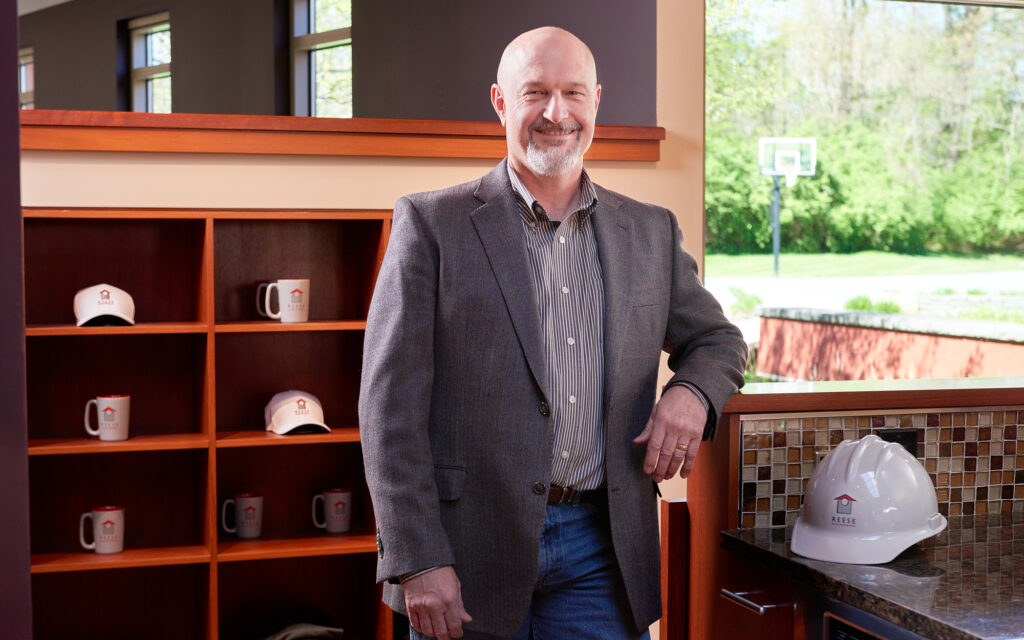 Gary Rini has been overseeing construction of Reese Hackman-designed government, commercial, education and senior-living projects since 2004.
EDUCATION
Bachelor of Architectural Engineering, Penn State University, 1988
GET TO KNOW GARY
When I'm not at work, I'm probably:
At Rini Run, our one-acre family "glamping" site, which is bordered by beautiful waterfalls and surrounded by over 2500 acres of conserved forest land with hiking trails throughout.
My workout:
Hiking, moving rocks, cutting down trees, toting materials up the mountain and building structures at Rini Run, which was undeveloped when we purchased it.
Favorite gadget:
A professional-quality Crestron video processer bought used on eBay for $159. It plays a key role in our back-yard Guys Night Out fundraising events as well as our annual Halloween extravaganzas.
Speaking of Halloween:
What started out as a display in our front yard has grown into a multimedia, themed Halloween spectacular that encompasses the entire block, includes a cast of 20 to 30 actors, and draws thousands of trick-or-treaters to our street annually.
My dogs:
Two sweet-tempered rescues – a golden retriever/shepherd mix named Mila, and Bernese Mountain Dog/spaniel mix named Jim Bailey, both found by my wife, Bridget.
A good thing about my job:
Reese Hackman has always given me the tools I need to do my job well, and the flexibility to balance my work life with my family life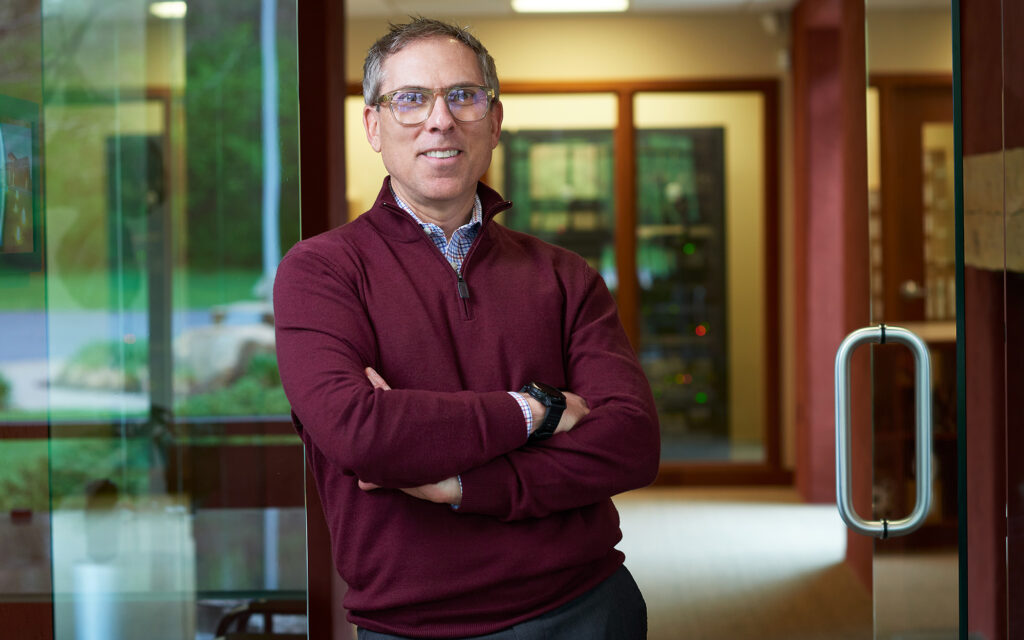 Michael Sanzotti has been with Reese Hackman since 1998. The technology advisor for our offices, he also resolves network and technology issues for many of our clients. Michael's experience includes design and integration of low-voltage and telecommunications systems for senior living, educational, and commercial facilities.
EDUCATION
Master of Mineral Engineering, Penn State University, 1994
Bachelor of Mineral Engineering, Penn State University, 1992
GET TO KNOW MICHAEL
Hometown:
Butler, Pennsylvania
My dog:
Dash, a wire-coated fox terrier and a real sweetheart.
Why I mountain bike:
It's the good kind of exhausting, and I like the math and physics required for traversing rocky trails.
Beyond the bike, I like to:
Do anything with my family, like playing Balderdash, an electronics-free game that's fun for everyone from teens to grandparents.
Fun part of my job:
Using my broad knowledge of technology to help colleagues connect tools and improve efficiency.
Workplace win:
Migrating Reese Hackman's IT systems to the cloud.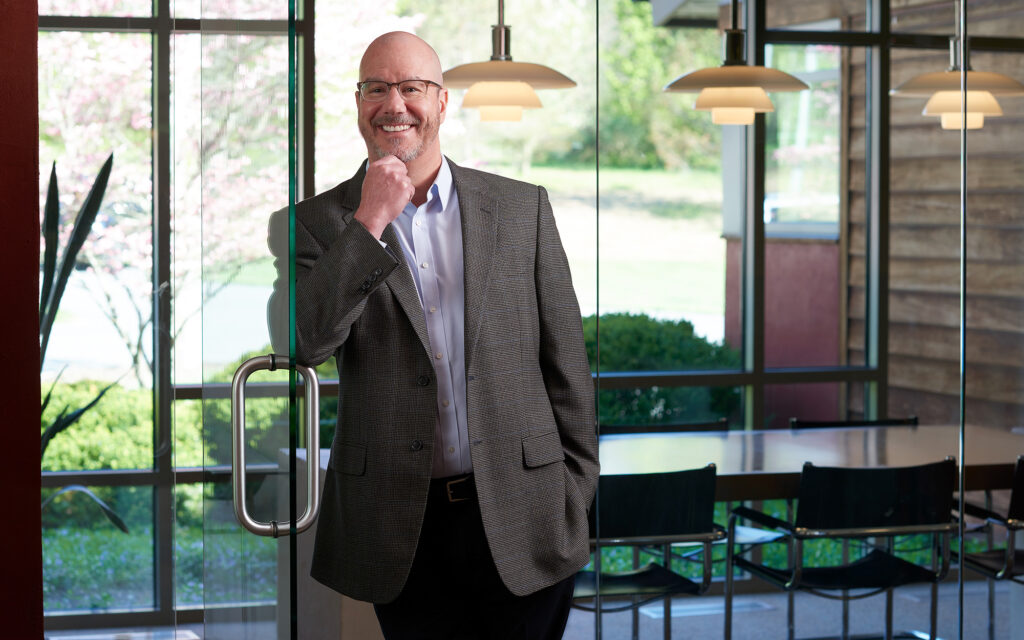 A graduate of the University of Colorado, Tim is a Partner and Director of Mechanical Engineering at Reese Hackman where he specializes in the design of HVAC systems, building automation system controls, and plumbing and fire protection systems. He has more than 25 years of experience working with clients and managing projects.
EDUCATION
Bachelor of Science, Mechanical Engineering, University of Colorado, 1997
GET TO KNOW TIM
Hometown:
Kenton, Ohio
When not working, I'm:
Cooking, mountain biking on the Allegrippis trails, or spending time with my Young Life leaders and youth ministry students.
I root for:
The Ohio State Buckeyes. (Makes me a very popular person in Happy Valley!)
Proud moment:
Watching my young daughters turn into young women.
What I love about my job:
Solving problems for clients when they are in a difficult position and need someone they can depend on.
What I'd write on a billboard:
Happiness is a skill that you develop and a choice that you make.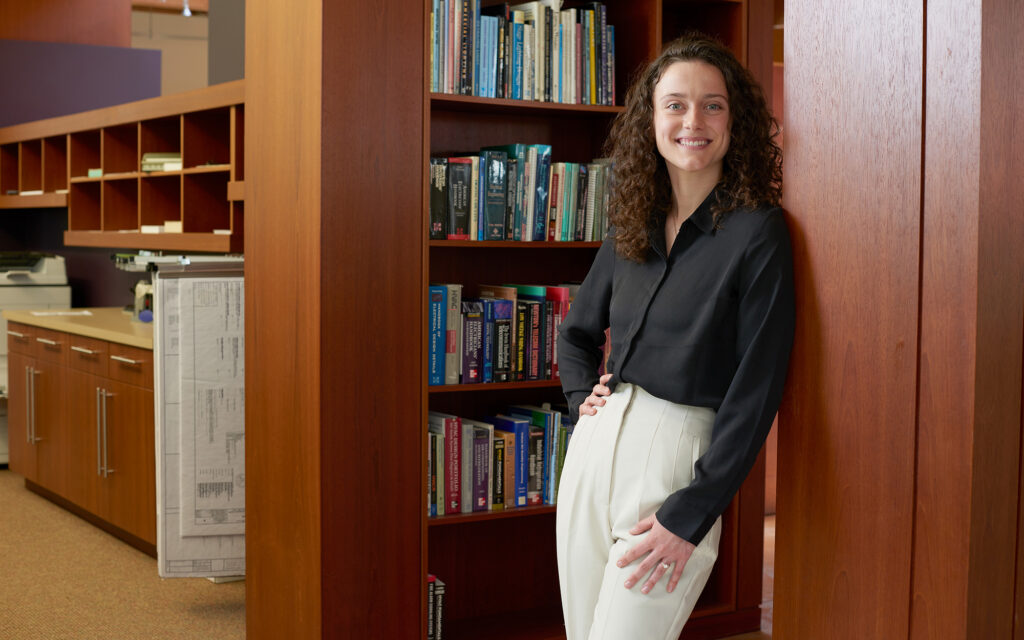 Olivia Schellberg, who joined Reese Hackman's mechanical design team in 2022, works on a range of projects, including senior living and educational facilities.
EDUCATION
Master of Science, Architectural Engineering, Penn State University, 2022
GET TO KNOW OLIVIA
Hometown:
West Chester, Pennsylvania, where my family has lived for generations.
Favorite gadget:
My father used to make pasta with his grandmother, and now he's given me a hand-crank pasta maker so I can continue the family tradition.
After work, you'll find me:
With my husband, Ben, either climbing at the gym or mentoring teens and young adults through Penn State or Cedar Heights Church.
Around the house:
I like creating spaces that serve people, making my living room hospitable, for example, and organizing my kitchen so we can cook without running in every direction.
When I give gifts:
They include my own artwork, most likely a pen-and-ink drawing.
Something I like on the job:
Getting beyond the textbook and the technology to learn how what we're doing will best serve people.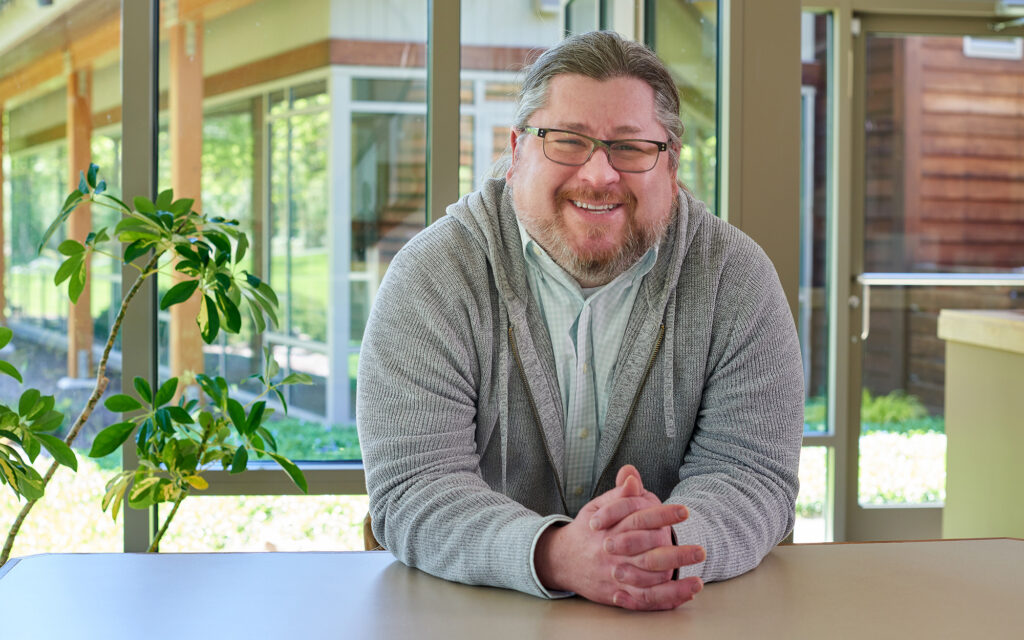 Bryan C. Smith, Reese Hackman's project engineer for HVAC, plumbing, and fire protection systems, also spearheads the company's sustainability efforts.
EDUCATION
Bachelor of Architectural Engineering with Honors, Bachelor of Civil Engineering with Honors, Drexel University, 1999
GET TO KNOW BRYAN
I know a secret:
There are tunnels under the high school auditorium in my hometown of Johnstown, part of a bomb shelter constructed because the steel-making city was considered a top Cold War-era target.
My rock'n'roll vacation:
Visited London, England, for a tribute concert in honor of what would have been David Bowie's 70th birthday, with a stop in Liverpool for a personal all-day guided Beatles tour.
Life goal:
Finish writing and recording 20 years of incomplete songs.
The title of my future album:
"Lion," with a cover featuring a Polaroid photo of me, age 3, dressed as the Cowardly Lion for Halloween.
My astrological sign:
Leo
Hope for the future:
A sociopolitical pendulum swing that enables us as engineers to concentrate on environmental sustainability efforts.
Work wins:
Innovative, energy-saving climate control systems at two Penn State facilities, the Intramural Building and Hort Woods Child Care Center, and at the Discovery Meadows child development center in Gaithersburg, Maryland.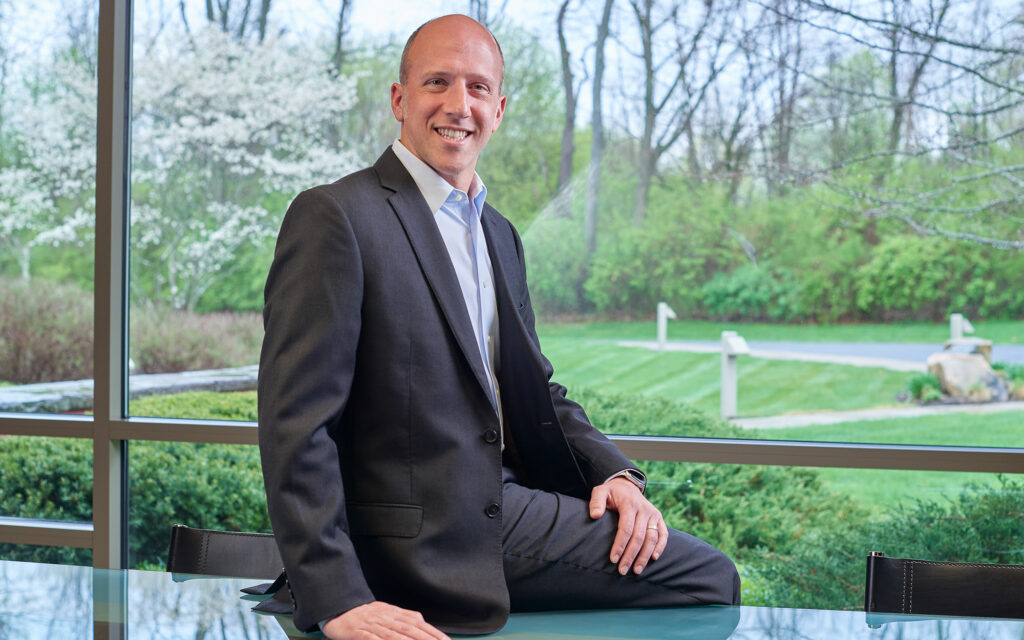 Part of the Reese Hackman team since 2004, Sam Snyder designs heating, ventilating, and air-conditioning (HVAC) systems for retirement communities, schools, and fitness facilities.
EDUCATION
Master of Architectural Engineering, Penn State University, 2004
Bachelor of Architectural Engineering with Honors, Penn State University, 2004
GET TO KNOW SAM
When I got interested in architectural engineering:
As a six-year-old looking at floorplans my dad had, only I didn't know it was called architectural engineering until I got to high school.
Current non-work goal:
Take our three children to visit a new state every year.
When I'm not working, I might be:
Giving a drum lesson to my son, James, who would practice all day if we let him, or coaching daughter Annalise's soccer team.
What the kids liked best about our first family camping trip:
Burning marshmallows over the campfire and eating them.
At the finish line, my kids ask:
"Daddy, what took you so long?"
What I love about my job:
When our clients succeed, we succeed. It's a relational business, and helping people is where it's at.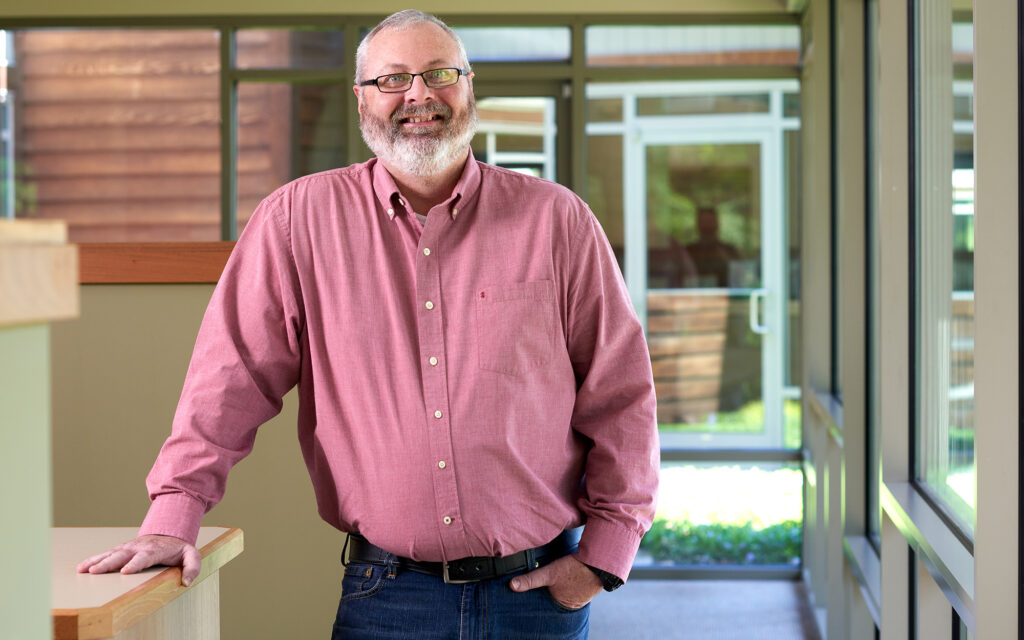 BIM detailer Mike Van Dyke, who joined the team in 2016, works on the full gamut of Reese Hackman projects.
EDUCATION
Associate Degree in Specialized Technology, Penn State University, 1998
GET TO KNOW MIKE
Hometown:
Hawk Run, Pennsylvania
My ride:
A Dodge Ram truck big enough to do the hauling for home remodeling projects and to tow our 24-foot travel trailer.
Favorite camping destination:
Anywhere the family wants to go.
Point of pride 1:
My son, Dylan, who bought his first house, then phoned me and said, "Dad, you know how to lay hardwood flooring, right?"
Point of pride 2:
My daughter, Paige, who earned a six-year degree in four years and maintained a 4.0 average.
On the home front:
With my father-in-law, Randy, remodeled our 2500 square-foot house in Hawk Run. The best part was seeing it all come together.
My kitchen:
A place I rarely enter. My wife, Jo, is the best cook I know. I can't even use our stove.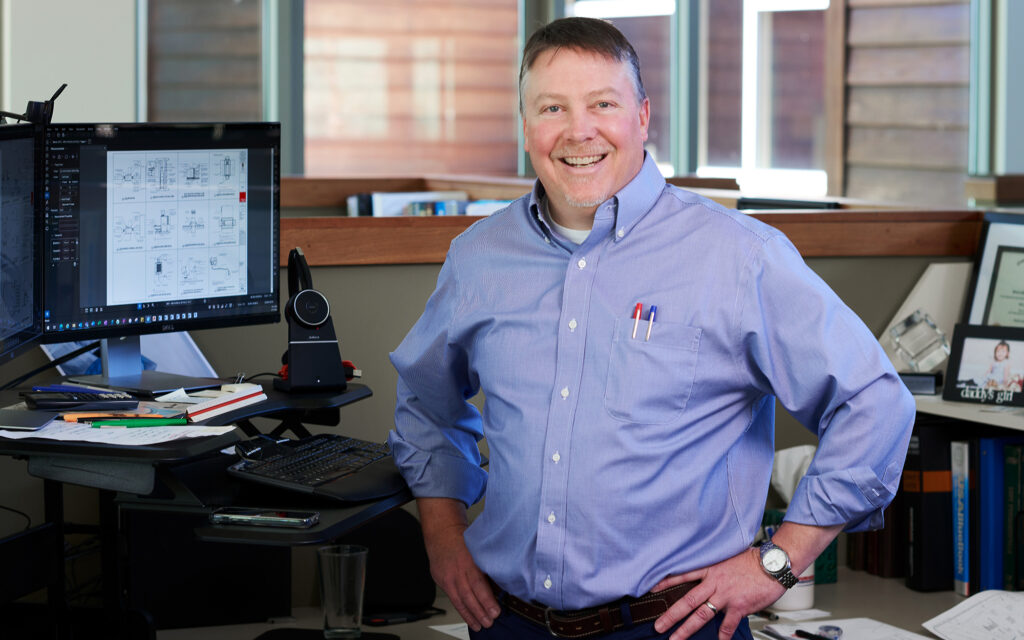 Senior Engineer Brian Walker oversees design of heating, ventilating, air conditioning (HVAC) and plumbing systems for both new construction and renovation. His projects include municipal facilities, retirement communities, university facilities, and fitness/wellness centers.
EDUCATION
Bachelor of Architectural Engineering, Penn State University, 1998
GET TO KNOW BRIAN
First job:
Landscaping and lawn care for a family friend whose businesses included a farm, so my workday started and ended with barn work.
When I'm helping out, I might be:
Working concessions at a sporting event, driving kids on a field trip, mowing grass at our church, helping with Vacation Bible School, or sitting on a civic board.
Something you might not know about me:
To help out at one of my parents' businesses, I am certified by the Commonwealth of Pennsylvania as a public water system operator.
Aspiration:
Restoring to their original glory two classic Mustangs, one a 1966 that's mostly in pieces, and one a 1986 that needs interior work and finish painting.
Aspiration fulfilled:
Moved with my family into a new-to-us home in a quiet neighborhood where we already have a lot of friends.
What I like about my workplace:
The mindset. All of us try to deliver consistent high quality, which means giving every project, large or small, the resources and attention it requires.