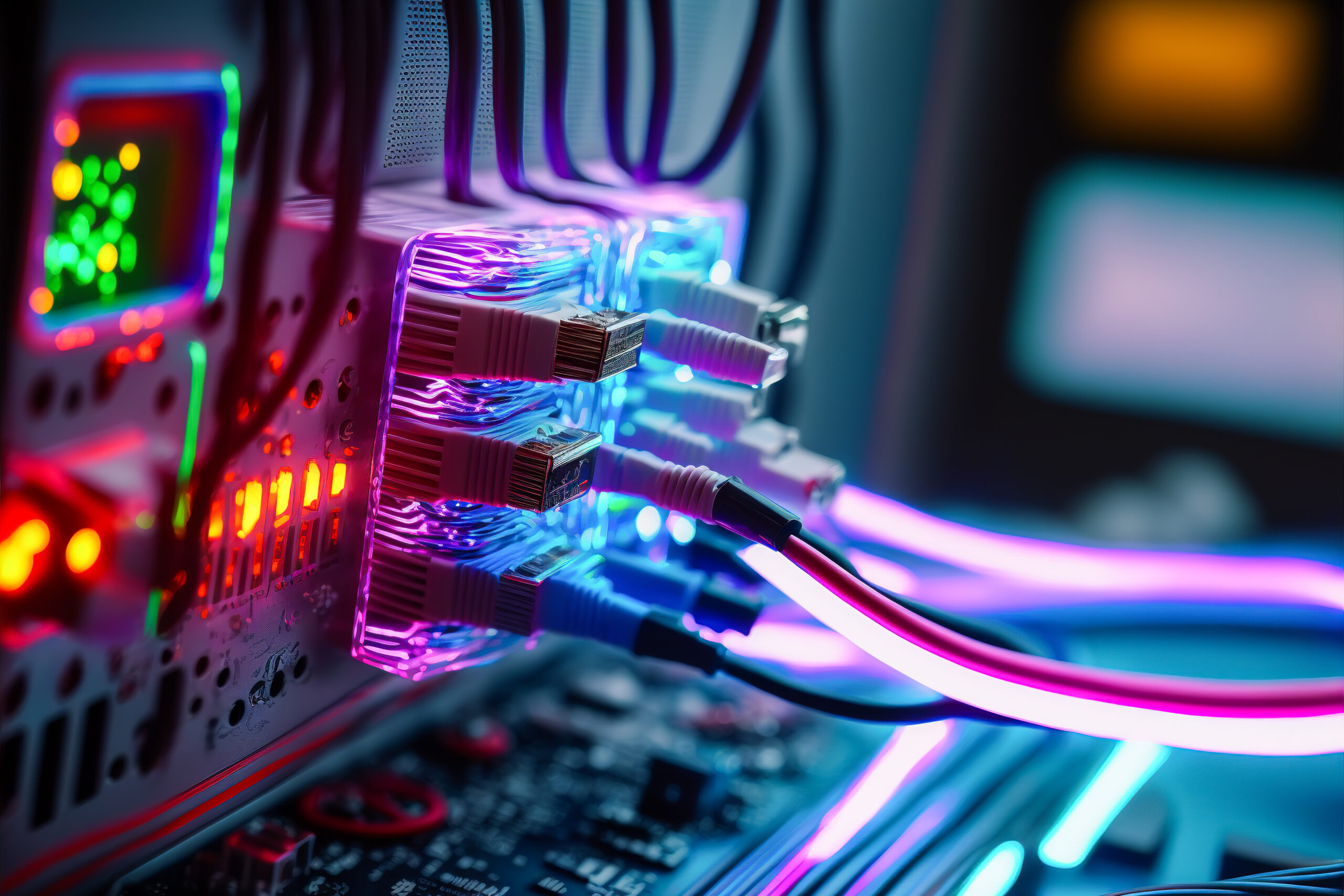 For many of our clients, the demand for a fast and reliable Wi-Fi network is imperative. The move to high-speed, high-capacity Wi-Fi networking equipment has allowed wireless networks to transition from being a supplemental network to becoming the primary means by which we connect to any network, whether at home, work, or in public spaces. In addition, the move to the Cloud, the IoT (Internet of Things) and BYOD (bring Your Own Device) is driving greater and greater wireless capacity.
We are seeing staff, visitors, and other network users bringing multiple mobile devices that rely solely on Wi-Fi for connectivity to the Internet. Cloud-based applications will not work without a strong, robust connection to the Internet.
"Many organizations are quickly realizing that their existing Wi-Fi deployments, designed for basic coverage or not designed at all, are no longer adequate to meet these growing demands."
Many Wi-Fi networks were never designed to handle the quantity of connected users or the traffic load that we see on today's networks. Instead, they were designed with a specification that provides adequate signal strength and sufficient coverage. Many organizations are quickly realizing that their existing Wi-Fi deployments, designed for basic coverage or not designed at all, are no longer adequate to meet these growing demands. Simply adding more access points is usually ineffective, often necessitating new network planning, design, and analysis.
Aspects to evaluate when designing a Wi-Fi network include Received Signal Strength Indication (RSSI), Signal-to-Noise ratio, the transmit power of the specific access point, and the gain of the antenna being used. In an effort to not get too technical, it's simply important to understand that placing more or less access points in a facility to get the fastest reaction from a web-browser is not a sufficient means of implementing a Wi-Fi network. In order to leverage a Wi-Fi network to its fullest extent, there are specific design practices that need to be followed. Elements such as the relationships between the installed access points and the estimated number of devices connecting to the network are important to be aware of when building an effective Wi-Fi network.
To illustrate, we have several senior living clients who have installed Wi-Fi networks to support Wi-Fi connected laptops to log medication given to residents. These devices were intended to be used outside of the resident rooms, so this is where coverage was provided, in the corridors and public spaces. As this network became known to the residents and visitors, the common question became, "Can I get access to the Wi-Fi?" Then, the caregivers wanted to start carrying the laptops to the resident bedside, requesting connectivity at that location as well. Unfortunately, the access points that were installed in the corridors were not sufficient to cover the resident rooms, because either too few access points were installed, or the building construction "blocked" the signal from getting to the resident rooms. In turn, their networks had to be redesigned to accommodate the additional need for resident room coverage. This can result in costly re-cabling and further construction.
In today's current network environment and when dealing with Wi-Fi networks, it is important to engage a wireless professional when trying to implement or upgrade a Wi-Fi network. The need to design and analyze the building relative to the above considerations is essential to ensuring the desired speed and reliability of a Wi-Fi network.
– Michael Sanzotti, RCDD, LEED AP
---
Michael is a Principal and Reese Hackman's Director of Technology Solutions, a Registered Communications Distribution Designer, and a LEED Accredited Professional.